My first Crystal Delights dildo was a success, but I feel like I would enjoyed it more had I been able to use it on someone else. The pretty Swarovski jewels at the end are totally lost on me, unless I display it as a piece of art in my living room. I just might. Although, the blue almost exactly matches my nails.
The Star Delight specifically is a glass dildo with a contoured head and bulges on the shaft. The flared based makes it pretty safe for anal, and while the shaft lacks any sort of G-spot curve, the contoured head was enough to make me squirt within minutes. The bulbs are impossible to ignore, but I slightly prefer ridges for actual pleasure. Six inches to thrust with is plenty, and the glass has a heft to it that I enjoy.
The base makes it easy to hold, and I was able to insert this 1.4-inch dildo with no warm-up and a little lube. Cleaning is easy no matter how you do it, and Crystal Delights includes this storage pouch, which I just love. It's like a burrito of happiness.
Good dildo? Yes. Better than any I've tried before? No? Prettier? Why don't you come find out.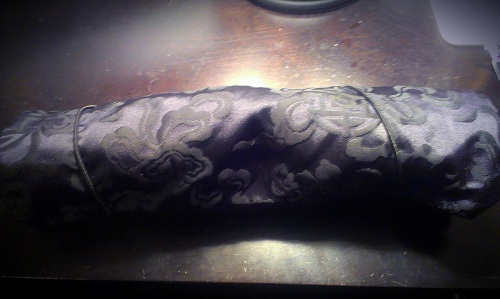 ---