Not all of the reviews that I write are positive, and I don't make any apologies for that. I've used some great toys that just didn't fit my anatomy, and many, many toys are beautiful, but just won't cut it when it comes down to it. There's almost nothing worse than drooling over a toy, especially an expensive one, and realizing that I hate it. But it's worse for consumers like you, who spend your hard-earned money without the steep discounts that I get as a reviewer.
So let me help you avoid the same mistakes I've made by compiling this list of toys that I just can't recommend; in fact, I don't want you to have your heart broken just a little like mine was.
Vibrators
Try this instead: Form 6, Mona 2, Delight
Dildos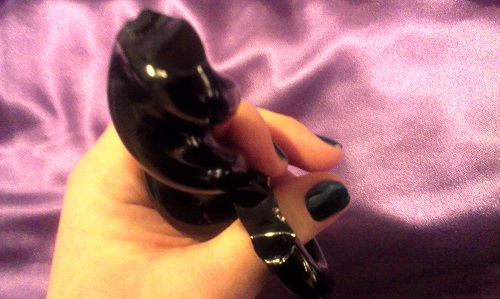 Try this instead: Tex, Twist, 24K double pleasure, Fun Wand
Sensual/Massage
Try this instead: K-balls, Pink Cupcake lotion, Shunga Apple massage oil, Contour M massage stone, Oil of Love: Raspberry Kiss,
Lingerie
Try this instead: Kissable Leopard babydoll, Sheer Pleasure Chemise, Raspberry fields babydoll 
BDSM
Try this instead: Wartenberg wheel, Under the bed restraints,
What vibrators, dildos or lingerie have left you wanting more? What's the biggest disappointment in your life and how much did it cost?
---